Yarra One Location Map
If South Yarra is Melbourne's most prestigious location, then Claremont Street is the city's most exclusive address. And at the heart of it all is Yarra One.
AN ICONIC RIVER
Flowing from the hills to the bay, the Yarra River winds through Melbourne's most prestigious suburbs. From South Yarra, it's an easy walk along its riverside pathways into the CBD and on to Southbank.
A GARDEN STATE
Melbourne is known for its broad expanses of parkland alongside the river and around the city. With avenues of elms, rolling lawns and picturesque gardens close by, this is a place to reconnect with nature moments from home.
CITY OF LEARNING
World-class tertiary institutions provide a wide range of educational pathways to careers in law, medicine, commerce, science, design and more. The city's finest universities are all easily accessible from South Yarra.
CULTURAL CAPITAL
Melbourne is not only home to the country's finest galleries, orchestras and theatre companies, the city also hosts a full calendar of events and festivals providing entertainment to suit everyone's taste.
SHOPPING CENTRAL
Melbourne's home of internationalbrands is along Collins Street, with awide range of independent boutiques and major stores throughout the CBD.
AWARDED RESTAURANTS
South Yarra is home to long-established, multi-awardwinning restaurants, with fine French dining alongside new contemporary Australian cuisine and on-trend international fare.
LOCAL FASHION
Chapel Street has long been Melbourne's go-to destination to sample the latest clothes from local designers and international labels, with surrounding streets and laneways offering a more eclectic selection.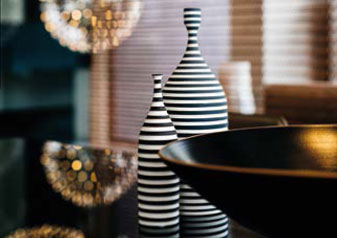 HOME OF DESIGN
For inspiration and the perfect piece to complement your Yarra One home, this part of Melbourne provides a seemingly endless array of artisan wares and one-off objects.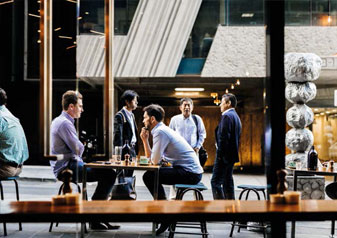 CAFE CULTURE
From single-origin to cold-drip, Melbourne's demand for high quality coffee is legendary. In the lanes surrounding Yarra One, that demand is met by several of the city's best baristas.