Yarra One by Ecoworld International
Yarra One - Distinctly South Yarra
Presenting a crafted collection of residences rising above Melbourne's most exclusive locale.
Presenting the final masterstroke of the elite Forrest Hill pocket of South Yarra. Crafted by the visionary Fender Katsalidis Architects, from the soaring atrium and luxurious amenity to the richly textured residences with breathtaking panoramic views, Yarra One is Melbourne's most refined address designed for a life of singular quality.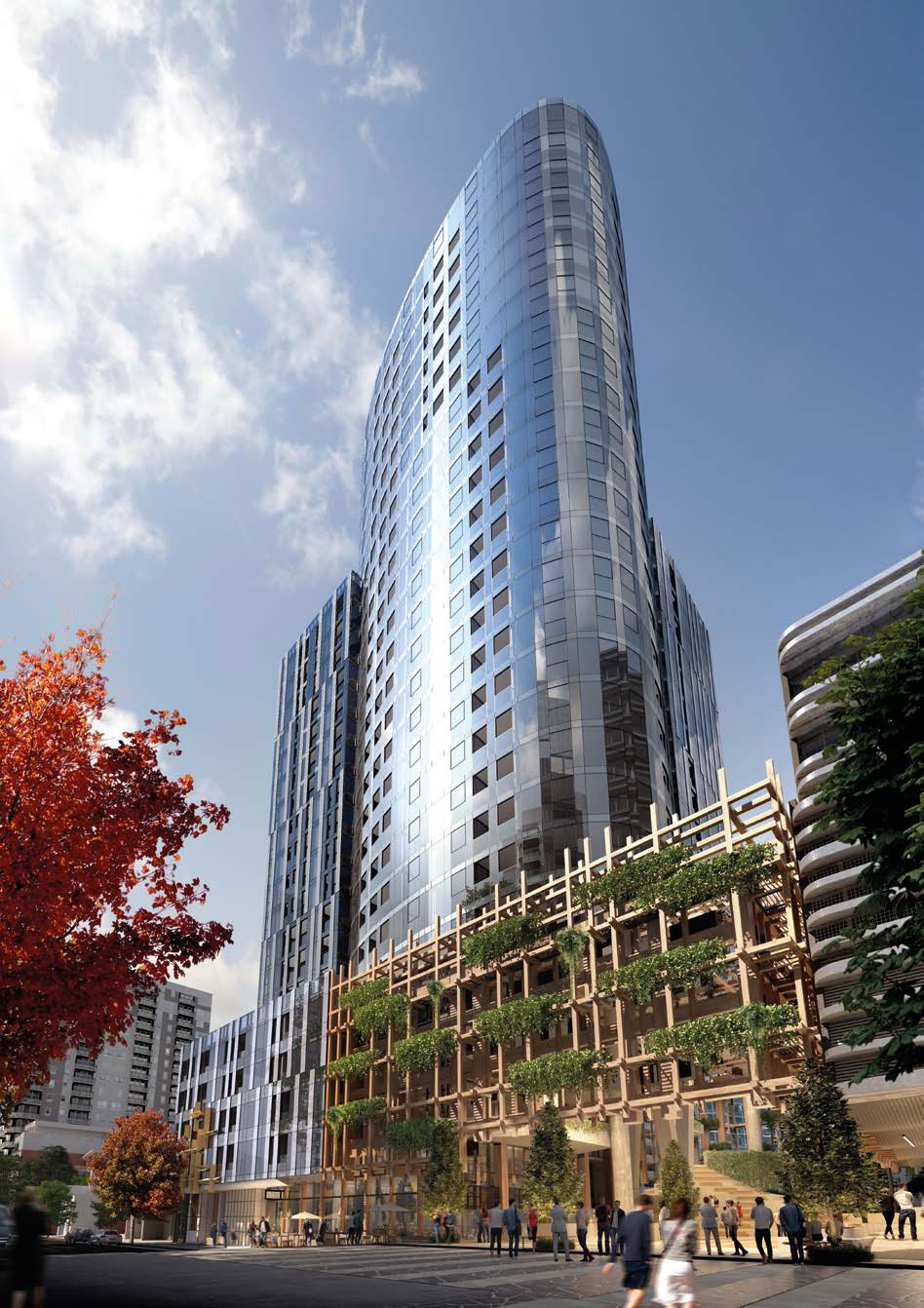 Developer - Ecoworld International
Eco World International Berhad (EcoWorld International) is a real estate developer listed on the Main Market of Bursa Malaysia Securities Berhad. Its core business involves property development outside Malaysia. Having launched its first project in 2015, EcoWorld International has since expanded rapidly through organic growth and joint-ventures. The Company has 18 ongoing and upcoming projects in the United Kingdom (UK) and Australia with gross development value of GBP4.8 billion and AUD716 million respectively. Major shareholders in EcoWorld International are Eco World Development Group Berhad (EcoWorld Malaysia) - a well-known Malaysian real estate developer, and GuocoLand Limited - a regional real estate development, investment, and management company listed on the Singapore Exchange since 1978. EcoWorld International is managed by a board and management team comprising qualified and experienced individuals, including personnel who were involved in developing some of the most iconic and award-winning developments in both Malaysia and the UK.
Architect - Fender Katsalidis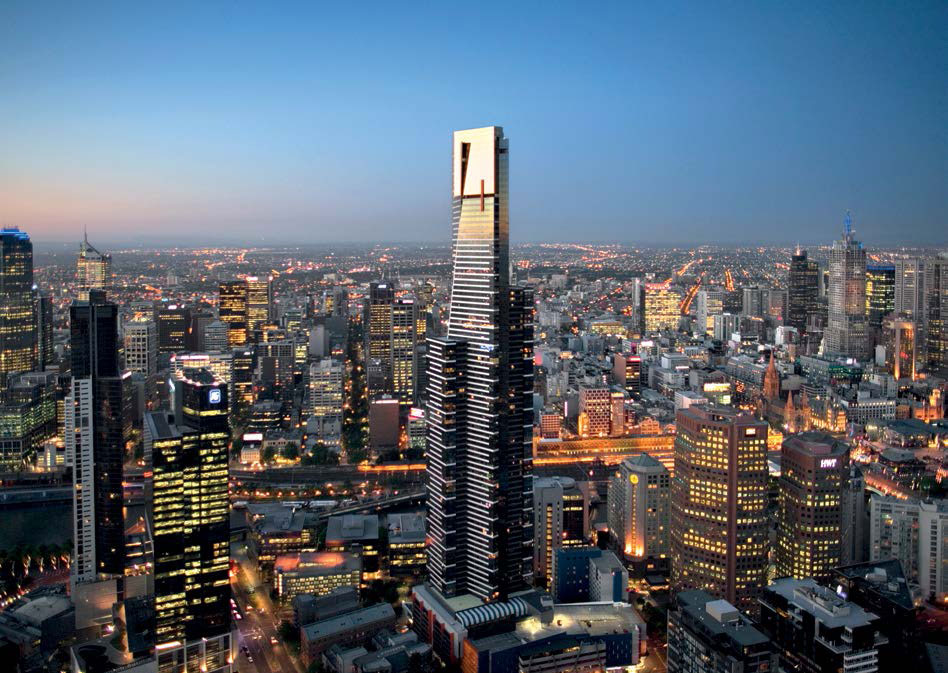 Yarra One Location Map
If South Yarra is Melbourne's most prestigious location, then Claremont Street is the city's most exclusive address. And at the heart of it all is Yarra One.
AN ICONIC RIVER
Flowing from the hills to the bay, the Yarra River winds through Melbourne's most prestigious suburbs. From South Yarra, it's an easy walk along its riverside pathways into the CBD and on to Southbank.
A GARDEN STATE
Melbourne is known for its broad expanses of parkland alongside the river and around the city. With avenues of elms, rolling lawns and picturesque gardens close by, this is a place to reconnect with nature moments from home.
CITY OF LEARNING
World-class tertiary institutions provide a wide range of educational pathways to careers in law, medicine, commerce, science, design and more. The city's finest universities are all easily accessible from South Yarra.
CULTURAL CAPITAL
Melbourne is not only home to the country's finest galleries, orchestras and theatre companies, the city also hosts a full calendar of events and festivals providing entertainment to suit everyone's taste.
SHOPPING CENTRAL
Melbourne's home of internationalbrands is along Collins Street, with awide range of independent boutiques and major stores throughout the CBD.
AWARDED RESTAURANTS
South Yarra is home to long-established, multi-awardwinning restaurants, with fine French dining alongside new contemporary Australian cuisine and on-trend international fare.
LOCAL FASHION
Chapel Street has long been Melbourne's go-to destination to sample the latest clothes from local designers and international labels, with surrounding streets and laneways offering a more eclectic selection.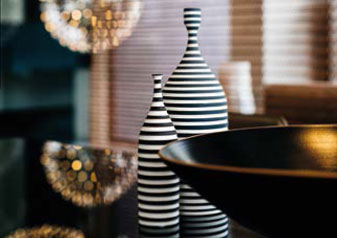 HOME OF DESIGN
For inspiration and the perfect piece to complement your Yarra One home, this part of Melbourne provides a seemingly endless array of artisan wares and one-off objects.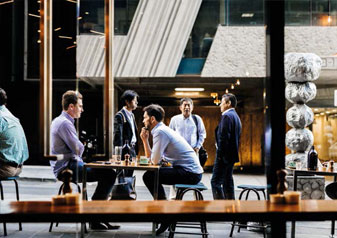 CAFE CULTURE
From single-origin to cold-drip, Melbourne's demand for high quality coffee is legendary. In the lanes surrounding Yarra One, that demand is met by several of the city's best baristas.
Reasons to invest in Yarra One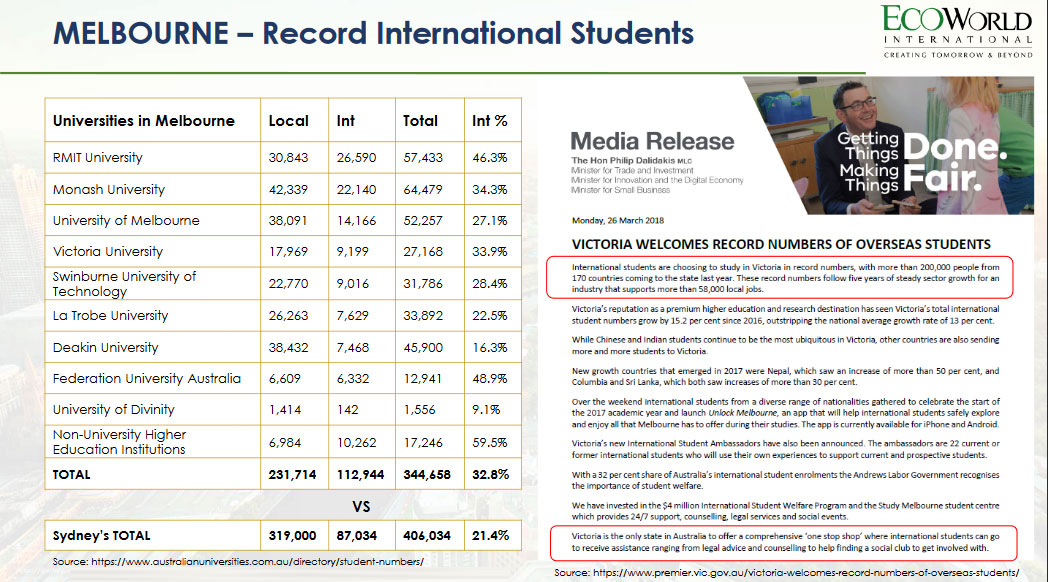 Yarra One Features
Yarra One - Project Information
| | |
| --- | --- |
| Project Name | Yarra One, Melbourne |
| Developer | Eco World Yarra One Pty Ltd |
| Address | 16-22 Claremont Street, South Yarra, 3141, Vic, Australia |
| Tenure | Freehold (Foreigners Eligible) |
| Expected date of completion | Q3, 2020 |
| Site Area | Approx 2,125 sqm |
| Type of Development | Mixed Development (Residential with Shops) |
| Unit Mix | Total Level : 26 level with 4 Basement levels Total Units : 251 (Residential) 5 (Co-working) TBC (Commercial) Unit Type 1 Bedroom : 50 - 67 sqm (67 units - 26.7%) 2 Bedroom : 63 - 109 sqm (139 units - 55.4%) 3 Bedroom : 99 - 179 sqm (41 units -16.3%) Penthouse : 158 - 224 sqm (4 units - 1.6%) Co-working space : 59 - 67 sqm (5 units) *Not for sale |
| Car Park | Total : 183 164 Residential (Based on allocation) 12 Retail lots 4 Available for Sale at AUD 100,000 per lot. 3 TBC on usage |
| Security | Building Access: Keyless entry into complex Intercom: Video Intercom access to each unit Car Parking (where applicable): Remote control access to car parking area |
| No. of units | 779 apartments and shop-houses |
| Parking area | Parking podium on the 1st and 2nd Floor |
Facilities

Kitchen Appliances:
Bedrooms & Bathrooms:
Fixtures & Fittings

Air Conditioning:
Optional Additions
Yaara One Floorplan
Type A - 1 Bedroom from AUD525K
Type B - 2 Bedroom from AUD740K
Type C - 2 Bedroom from AUD740K
Type E - 3 Bedroom from AUD1.355M
Yaara One Floorplates
Yarra One Views
Yarra One Construction Progress
Payment Schedule
Book Now to Enjoy Special Incentive