Infinity Waters LIverpool by Elliot Group
Infinity Waters is a magnificent multi-tower development that will provide uninterrupted views over the River Mersey and Liverpool's vibrant city centre. The three towers will soar 27, 33 and 39 storeys high, with the tallest emerging as one of the city's highest residential buildings. World-class facilities within this signature address will captivate the intrinsic desires of an aspirational, young marketplace whose prosperity has yet to be reflected by the local rental market. Located in one of the UK's best locations for house price growth, apartments within this striking landmark development offer strong capital growth potential. Infinity Waters is a new residential property investment in a highly desirable Liverpool waterfront location. For a long time, UK buy-to-let property has offered investors rising rental income and capital growth prospects. Over time the market has changed. High property prices in London and other large cities have forced investors to look further afield, allowing key regional cities with strong economies to overtake the capital as investment hotspots. Occupying a prime area which is currently benefitting from over €5.5 billion worth of investment, the development is wellpositioned to appeal to the city's thriving rental market. In a time where income from property has been affected by tax changes, 7% assured NET returns are offered per annum to safeguard the first three years of the investment.
Developer Profile- Elliot Group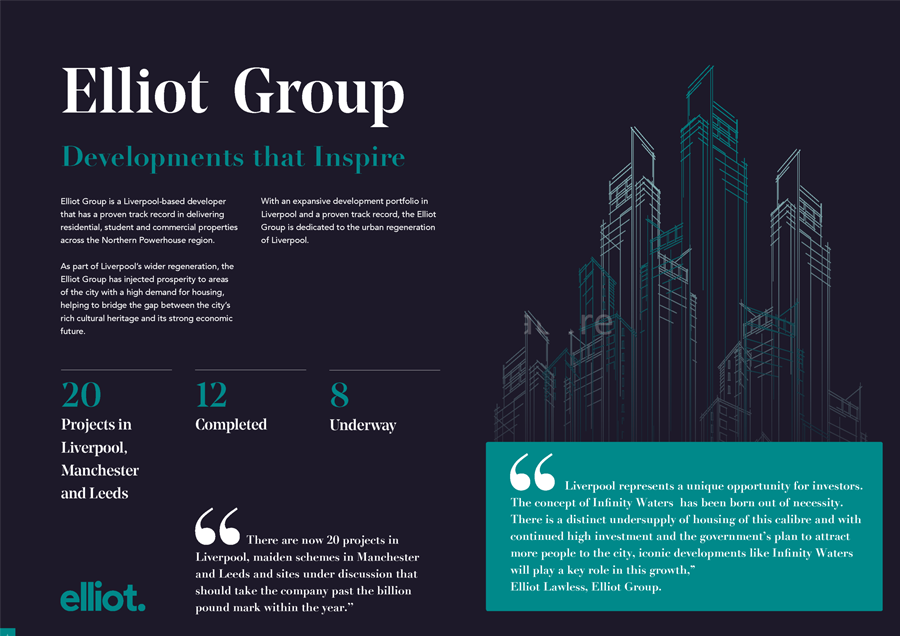 Infinity Waters Liverpool's Location
Infinity Waters Nearby Amenities
Food, drink and nightlife
Cavern Club
Kazimier Garden
Palm Sugar Lounge
Heebie Jeebies
Panam Restaurant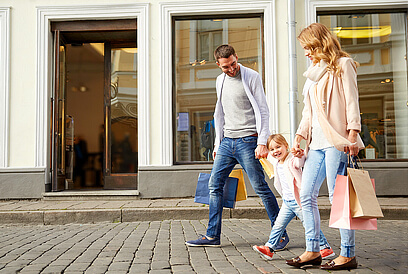 Style and fashion
Liverpool ONE
Harvey Nichols
The Metquarter
Cavern Quarter
Bold Street
Culture and activitites
Echo Arena
ACC Liverpool
UNESCO World Heritage
Beatles Museum
2 world famous football clubs
Why Invest in Infinity Waters Liverpool
A Magnificent Residential Development
Prime Waterfront Location
Fully managed
studio, 1 and 2 bed apartments
10 REASONS WHY MUST INVEST IN LIVERPOOL INFINITY WATERS
MORE REASONS WHY MUST INVEST IN LIVERPOOL INFINITY WATERS
Liverpool's Signature Address
Infinity Waters will emerge as Liverpool's signature address for luxury living, with its three towers accentuating wealth. Inviting on-site facilities will include a state-of-the-art gym and yoga studio, a cosy cinema room, an ambient spa and indoor swimming pool, spacious meeting rooms, and landscaped outdoor spaces that transcend offerings currently available on the rental market.
Infinity Waters Liverpool Floor Plan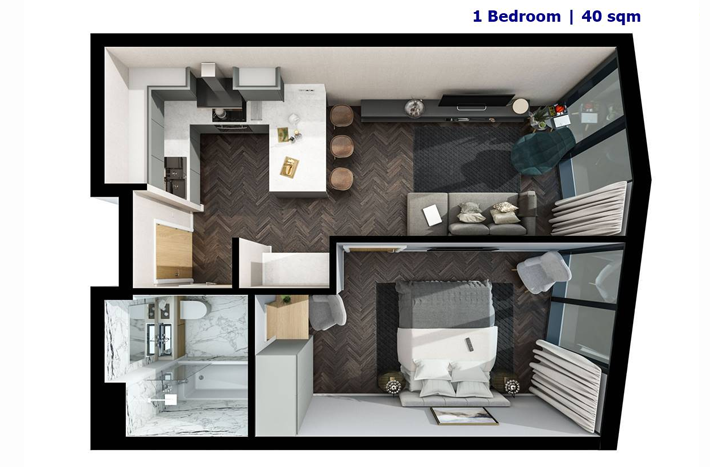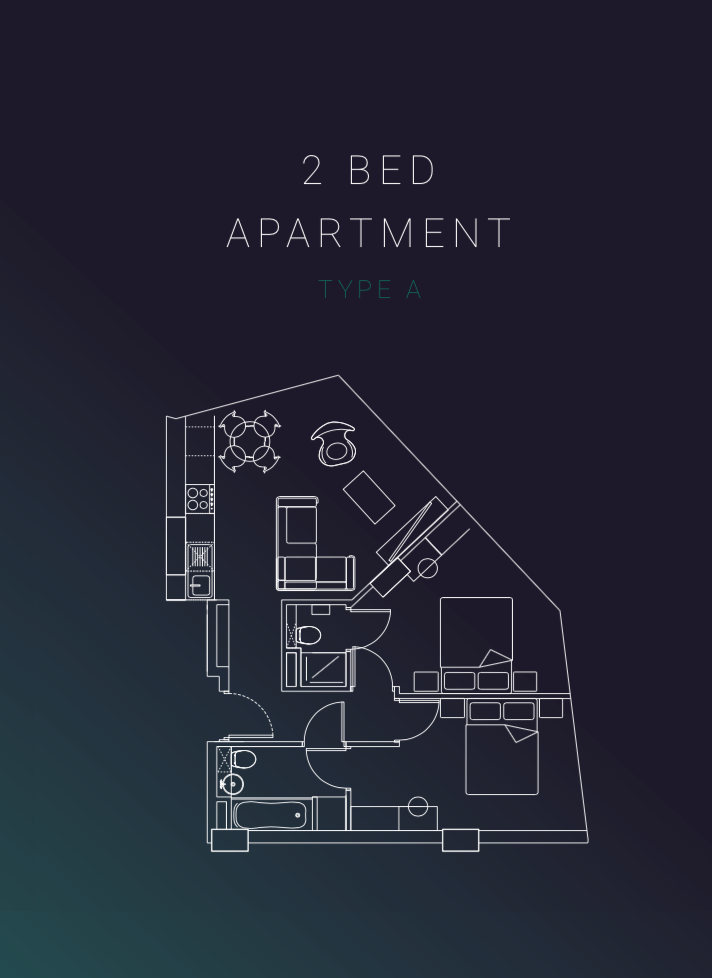 Infinity Waters Liverpool - Project Information
Developer
Elliot Group
Project Name
Infinity Waters
Address
Lanyork Road, Liverpool, L3 6JB
Estimated Completion Date
Build work commence Q2 2018 Estimated completion date: Q2 2020 Long stop date: Q2 2021
Tenure
Leasehold for 250 years from and including 1st January 2019
Number of units
Total 1002 residential units Phase 1: Tower 1 (39 storeys) for sale - 416 apartments
Type of Development
Three towers (39, 33 and 27 storeys) together with a two storey podium and basement, comprising 1,002 no. residential units (Units Class C3), together with commercial/retail uses (Use Classes A1, A2 or A3), offices (Use Class B1), residents facilities (lounge, meeting space, cinema room, fitness gym and swimming pool), car and cycle parking and associated access and landscaping.
Car Park
Car parking space cost €15,000 each
Security
24 Hrs Security
Furniture & Fixtures
Fully Fitted
Maintenance Fees Sinking Fund

Common Fee : 50 Baht/ sq.m./month
Sinking Fund : 500 Baht/ sq.m. (One-time payment on ownership transfer day)
| Unit Type | Area Size | Price Guide (after 20% early investor discount, before furniture package) | Furniture Package *Compulsory in order to qualify rental assurance. |
| --- | --- | --- | --- |
| Studio | 344 sqft | From €99,950 | €4000 |
| 1 Bedroom | 431 sqft | From €124,000 | €5000 |
| 2 Bedroom | 603 sqft, 700 sqft | From €172,000 | €7000 |
Facilities

Feature a selection of world-class hotel style facilities including
Basic Fitting & Fixtures

Kitchen Fittings:
| Purchase Price of Property (€) | Purchase Price of Property (€) SDLT Rate for Own Stay(%) | SDLT Rate for Buy-To- Let / 2nd Property (%) |
| --- | --- | --- |
| Up to €125,000 | 0% | 3% |
| From €125,001 to €250,000 | 2% | 5% |
| From €250,001 to €925,000 | 5% | 8% |
| From €925,001 to €1.5 million | 10% | 13% |
| Above €1.5 million | 12% | 15% |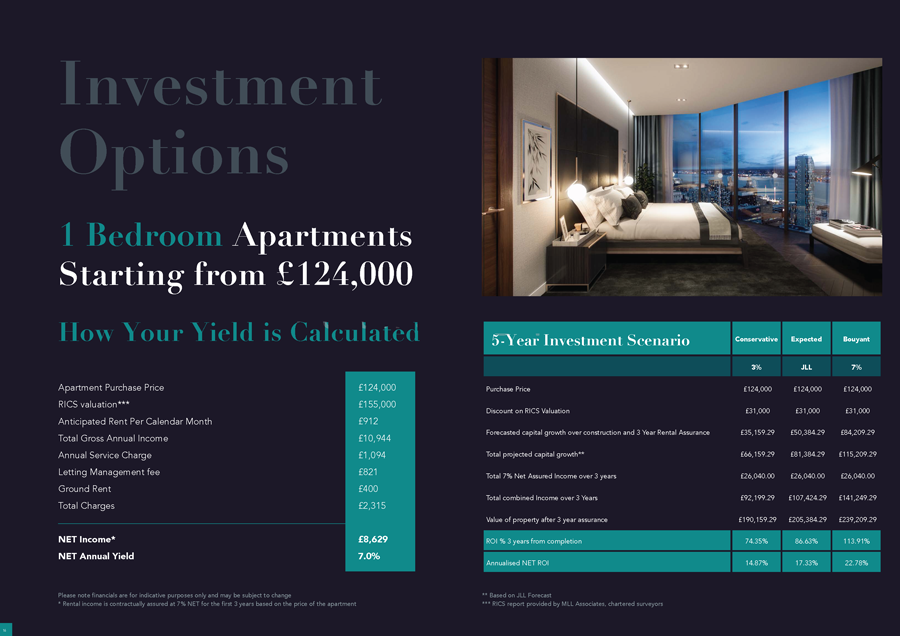 ATTRACTIVE SALES PACKAGE
7% net per annum on purchase price over 3 years*

Start receiving rent every quarterly upon legal completion

Fully managed by leading property management company in Liverpool

Earn 2% interest over the course of construction

Only €2500 to reserve a unit

Enjoy 20% Early Bird Discount for limited period